Total Solution for Mobile Surveillance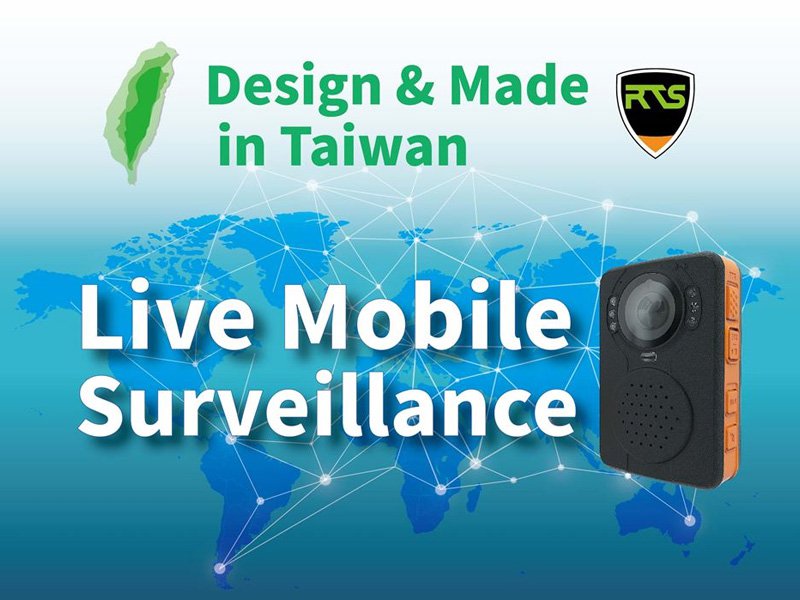 In the mobile application, no matter to survey on the static objects or pursuit the moving targets, telecoms resilience is the key to result in an efficient task force or.  RT Stream International (branded as RTS), a leader that specializes in high resolution yet live streaming 4G mobile camera, with rich functions of multi-audio modes (PTT/broadcasting/conference mode with all devices), emergency alarms (SOS/fall detection/count-down/low battery alert), as well as in & out door positioning and check-in & out management, for high-resolution video total solution on a move.
Employing Sony sensors in design, the RTS F01, 4G Mobile Camera, is designed to reproduce full color high resolution images with effective low lux performance at extremely low-light ambient condition. It supports smart switching via 4G and Wifi communication to ensure video transmission smoothly at most situation.

All data, audio, and high-resolution video are transmitted through 4G/Wi-Fi in real time to controllers, cloud platforms, apps and any remote sites (PC client), enabling unlimited supervisors to concurrently view remote sites or on an event when it is happening.
RTS has its iCommander that has multi-servers to effectively organize multiple mobile cameras. In addition, RTS strategically supports 3rd engineering partners to bring in their own technologies (such as AI / IVS recognition...etc.) to customize RTS products and solution into their own for further advanced surveillance and applications.

aboutRT Stream International
RT Stream International (branded as RTS), founded in 2015, focuses on providing products 100% designed and made in Taiwan with Ambarella main chip.
With their experienced R&D team in the field for more than  20-year, RT Stream devotes to develop 4G body-worn devices and total solutions including customized Cloud server platform to ideally meet the applications in areas such as homeland security, military, law enforcement, fire, smart city, investigation, ...etc. where live streaming surveillance is required.