Power Tech extends its global footprint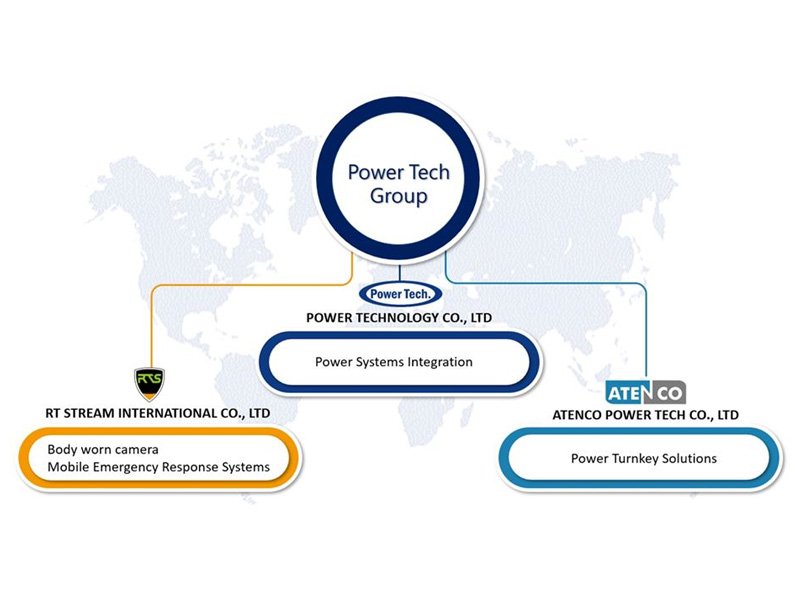 Power Tech Group, a leading company well-known in the field of power electric, has been established in Taipei, Taiwan, since 2001. As a joint-force with many experienced experts in the security and surveillance field, Power Tech has expanded its business footprint with 2 subsidiaries-- RT Stream International, and Atenco Power Tech.
According to the Taiwan National Occupational Safety and Health Administration (OSHA), the concern of threat for front-line staff safety and security is increasing. Based on the market trend and demands, Power Tech Group has invested in co-founding RT Stream International (RTS) to focus on providing body worn camera solutions from Taiwan. RTS has a skilful team with over 20 years of solid experience in the security industry. RTS specialises in the design and manufacture of the integrated total solution for mobile emergency response systems (ERS), and A/V/D cloud Server/ Client.
Atenco Power Tech is a new entity with a clear vision and goal, to bring the Taiwanese state-of-the-art and advanced technologies to the African continent and Middle East markets-- and to develop this business. Atenco was also founded by the Power Tech Group and has joint-venture partnerships with top-tier manufacturers in Taiwan in the design, export, and supply tailored turnkey solutions in the power & renewable energy industries.
Source: www.securityworldmarket.com