Refinery improves efficiency and safety with Mobile Emergency Response System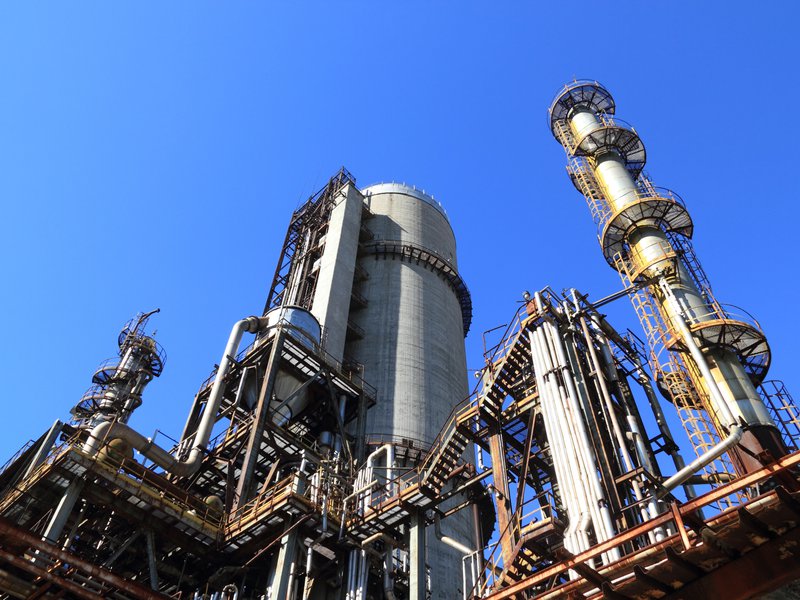 Refinery plants produce natural gas, manufacture petrochemical raw materials, and refine oil products which creates hazardous areas for potential fire and explosion. If not managed properly workers and contractors could enter dangerous areas where there is potential for accidental toxic gas leakage, endangering lives, properties, and, corporate responsibility. Each year refinery plants have to conduct routine maintenance, annual surveys, and fire drills to assure that the system is functional. RT Stream (aka RTS) recognised the needs of these refinery plants, and as a result, RTS provided the Mobile Emergency Response System solutions to help save lives.
RT Stream International (RTS) has provided the Mobile Emergency Response System (hereafter referred as Mobile Emergency Response System) to the refinery plants for their annual survey. To ensure the stability of the network connection, the RTS M01 installed at a proper location in the oil tanks and the tower tanks, then connected to RTS 4G body worn cameras, (model: RTS F01-4G). The workers at the plant worn RTS F01-4G, before going into the oil tanks and tower tanks. Their site directors will be able to observe the situation on their site workers; by using audio/ video/ data live streaming as well as supporting, many-to-many talks, concurrently via GPS/ Wifi/ LBS tri-positioning, and multiple alarm support, the MERS solution features giving the instructions simultaneously, controlling the overall situation, and avoiding disasters.
With RTS Mobile Emergency Response System, the supervisors of the refinery plant, security officers, as well as the fire department can observe, making sure of the safety of the employees on site. In the future, workers wearing the RTS F01-4G explosion proof version can push the SOS button and PPT button to inform the directors and supervisors. They can give direct instructions to the front line workers in order to avoid unfortunate accidents and accidental explosions.
"As we have learned from the refinery plants, use of the RTS Mobile Emergency Response System has not only decreased the risk of accidents, but their work efficiency in terms of routine maintenance and annual surveys have also been improved", said Eric Chang, GM of RT Stream International, commenting on what the company has learned from the managers at one plant they have supplied. 

Eric emphasised that the feedback they had received confirmed that  the RTS Mobile Emergency Response System plays a really supportive role in the ordinary inspections, routine maintenance, and annual surveys at the plants. "Based on the practical information received from real cases, RTS F01-4G is an ideal solution for usage in explosion proof solutions and other projects that require high-security vigilance in patrol," concluded Eric Chang.