RT Stream Digital Vision Helps Rescue Teams Save Lives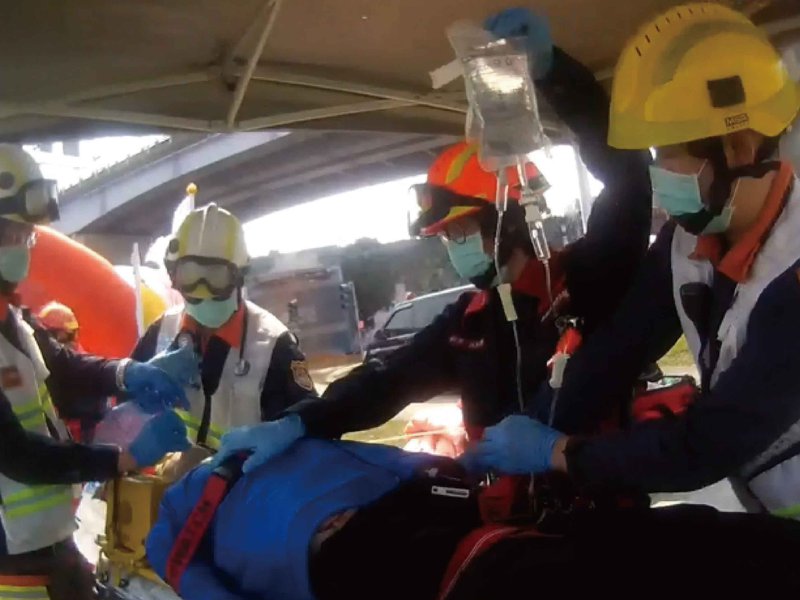 Hualien, a coastal city located in the Eastern Taiwan, often has insufficient medical and rescue resources compared to the municipalities directly under the Central Government, such as Taipei City. In the past, whenever a large-scale disaster has occurred, the provision of quick rescue and real-time vision on site could not be supplied in time. Now, the situation is changing; the mayor of the Hualien city has asked RT Stream to upgrade - digitise and mobilise - the fire rescue equipment for their fire departments. In the future, with this cutting-edge gear, they will be able to obtain real-time rescue images on the spot.
When a disaster occurs, the rescue & medical personnel at the fire unit will rush to the scene when they receive a duty call. If any injured person found and rescued from the disaster scene, the medical personnel will check the injury conditions and decide whether to send to a nearby hospital immediately. The time taken to rescue an OHCA patient is critical, and every minute counts.
To handle OHCA patient in transit
The tablet of the on-duty ER doctor will normally receive the blood oxygen, 12 lead ECG and related vital signs/data on the patient in transit via the ambulance to the hospital; this allows the doctor to be ready for all preparatory works in advance to fight for the patient's critical minutes. Now, with RT Stream's F01 body camera worn by the in-transit care staff, the on-duty ER doctor(s) can conduct remote diagnoses online and prepare significantly earlier to increase the success rate of rescue during this race against death.
The RT Stream F01 body cam supports the transmission of real-time image streaming, conference calls and positioning via 4G/5G/Wifi up through the Mobile Emergency Response System that was specially built for the Hualien Fire Department. In the patient transition from the site to hospital, ER doctor(s) can clearly see the patient's images on the tablet, talk to medical personnel in the ambulance, and effectively prepare for the emergency treatment.
RT Stream's F01 has been praised and affirmed
At the "smart rescue cloud system" opening ceremony, the Hualien County Mayor, Hsu, Chen-Wei stated: "With the establishment of the cloud rescue and mobile emergency response system, injured civilians and patients in Hualien will receive better medical care and prompt treatment." She emphasised, "The system supports the communication of comments and medical instructions via modern tele-communication centrally or from a doctor via the hospital database. It does dramatically increase the effectiveness of an emergency rescue, but further it protects the lives of the public." According to the ceremony, this smart cloud rescue system has actually proven its practical use and outstanding performance; it has already saved one patient suffering from an acute heart attack and one OCHA patient on the first day of system activation.
Source: www.securityworldmarket.com